So… it's been a little while. Sorry about that! Here's a quick recap:
Kickstarter Success!
First, our Kickstarter wrapped up with over 2,900 backers and a funding total of $81,458. We hit every one of our stretch goals, including Playstation 4, Vita, and Nintendo WiiU, Art 2.0, and more! Here's the full list: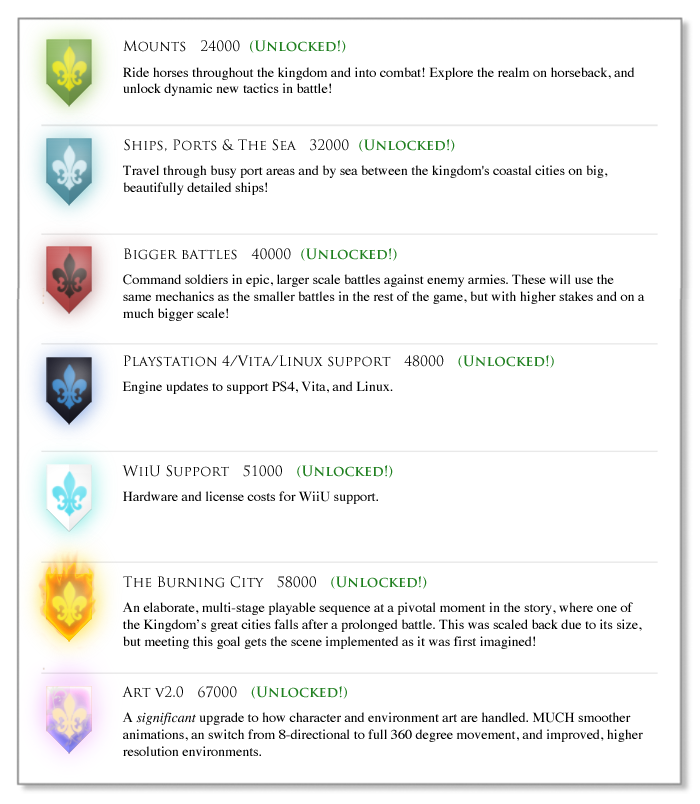 How It's Made: Characters 
I put together a little video showing a little bit about our character creation process. Check it out below:
Introducing Kalen (Our Art Guy)
After a long search, we've finally found our artist, Kalen Chock! Kalen's a conceptual designer whose previous clients include Industrial Light and Magic, Autodesk, Ember Lab, and many others. Here are a few of his samples: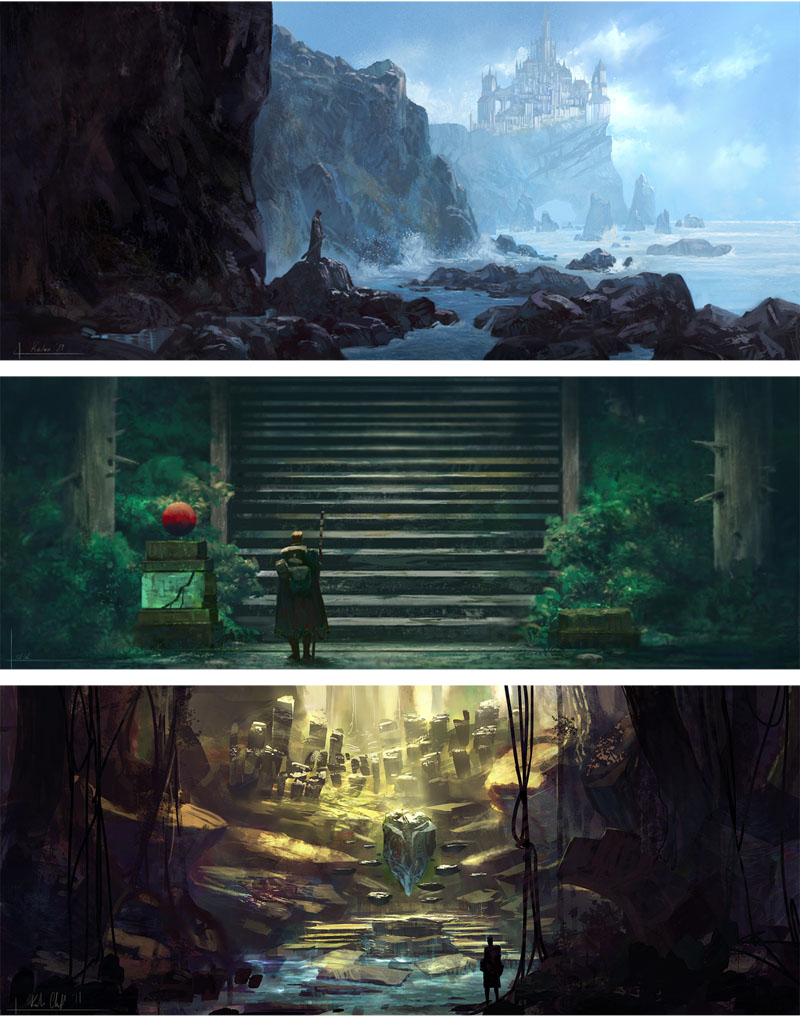 We were fortunate to have lots talented artists reach out and express interest in this project, but when I came across Kalen's work, it immediately stood out as a perfect fit. The first thing I noticed were the vibrant colors, dramatic lighting, and unique, painterly feel, and I personally can't wait to see him bring these elements into the world of Liege.
We've been speaking at length about the game's new art style and are hoping to have some in-game samples ready for our next update. In the meantime, check out more of his work here, and his Livestream here.
Sound Update – First Song! 
With our initial meetings on the sound direction out of the way, work on the score has already begun. Here's an early sample from Aakaash!
Unity Port 
Midway through our campaign, I decided to port our game engine to Unity to support our new target platforms, streamline our production pipeline, and enhance the game's overall look and feel. Unity is an amazing platform, but it's fundamentally different from our previous set of tools. At this point I'm past the steepest part of the learning curve, and I've been plugging away at reimplementing basics like player controls, event handling, and character animation. The port work will be continuing over the next few months, but with Kalen now handling art and basic due diligence out of the way, this process should start moving much quicker.
Thanks again, and until next time!