Hi! So I've been hard at work over the last few weeks… too busy to post updates, but that means this one will be a big one!
Now that most of the core code is in place, I've switched my focus toward putting together content like new environments, character sprites, weather/day/night presets, etc. There's too much to list in full detail, but here's a whole bunch of screenshots. Enjoy!

I've really begun to make full use of the character sprite generation pipeline I mentioned in an earlier post. Here's a high res of some character animations generated using the process: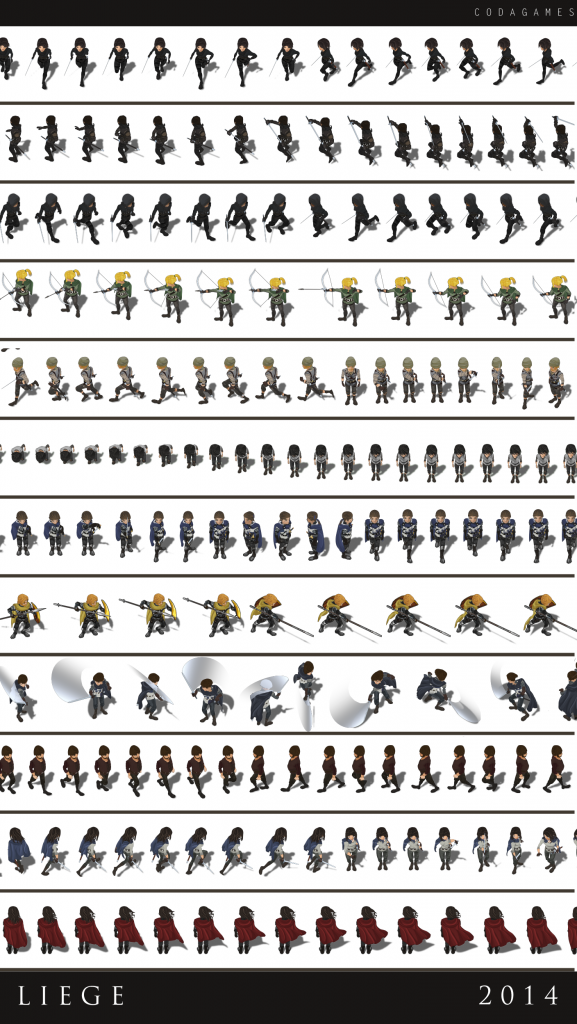 I've also been putting together an official reveal video trailer for the project that I'll be sharing early next week, along with a Kickstarter campaign for the project! With the reveal and campaign launch, I'll be sharing much more in-depth info on the project, including details on what I'm aiming for with the story and combat system.
The next week should be filled with lots of updates- follow along on by liking me on Facebook and following me on Twitter!